Our Story
Welcome to the Edens Garden family. We are so happy you're here. Thank you for letting us share our affordable, quality products with you.
BY GRACE MARTIN, EDENS GARDEN FOUNDER/CEO

"Edens Garden has come a long way since I started it at my home in 2009. As a women-led, family-owned and faith-based company, we've worked with passion and intention to help others find more goodness, selling millions of bottles of essential oils worldwide and giving back to charities making a difference.
My journey with essential oils started years ago, while on a mission trip in New Zealand. I would explore the island, picking flowers and plants and pressing them in books to share with friends. Incredibly pure, clean, and fresh, I learned that essential oils offer that same refreshing and captivating experience of nature, and I again wanted to share that sense of calm.
When I founded Edens Garden, I didn't have a big investor or huge staff but my goal was to share high-quality, affordable essential oils. The medicinal and healing qualities of essential oils can beautifully transform lives, and I wanted more people to be able to experience that.
Providing affordable access to wholesome, safe and toxic-free aromatherapy options is my way of sharing my passion for nature with others. With humble gratitude, I am so proud of the values and integrity that Edens Garden holds. We don't compromise quality. We offer the best oils at accessible prices. We are transparent about our sourcing and process. We guide with education. We never take the shortcut.
100% pure essential oils
No synthetics, fragrances, fillers or toxic chemicals
Ethically and sustainably sourced
Vegan & cruelty-free
GC/MS tested
20 Million+ Bottles Sold
Worldwide
250+ Oils
Singles & Synergy Blends
Over 1 Million 5-Star Product Reviews
2009
Year Founded
Save Up To 50%
compared to MLM competitors
65+
Farming Partners
Women owned and operated
Our executives are a close-knit team of four strong women and two sets of sisters. What we do at Edens Garden would not be possible without an incredible team. From our in-house aromatherapists to our dedicated bottling and shipping team, to our graphic designers and accountants, each member helps bring nature's benefits to your fingertips.
Always safe, always pure. Essential oil products made right
No synthetics, fragrances, fillers or toxic chemicals
Over 250 single oils and synergy blends
GC/MS batch-tested to ensure quality, safety & effectiveness
Ethically and sustainably sourced
All of our products are sustainability produced, non-toxic, vegan, cruelty-free and made with our unstoppable 100% pure essential oils. Our team of experts spend countless hours researching, formulating and testing products before sharing them with our EG community. We've taken the time to find healthier ingredients, more sustainable production and advanced blending techniques to make sure we offer the highest quality at the highest value possible.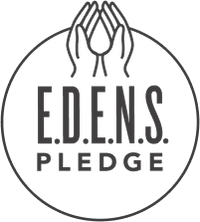 "Our loved-ones and community inspire us to put safety, quality and sustainability at the forefront of our goals."
- Grace Martin, Founder/CEO
Over 250 oils sourced ethically and produced sustainably
Since the beginning, we've maintained incredibly high standards for our essential oils and natural products. To simply offer Lavender essential oil wouldn't be enough. Our goal is to offer you the Lavender essential oil derived from the strongest harvest and grown with the most sustainable farming practices. The delicate composition of essential oils requires special care from sourcing to shipping.
Giving back goodness
Acting as a force for good in our community and world is a fundamental part of Edens Garden mission. Since our inception, we have sought to become more than just a business concerned with the bottom line. We've wanted to make a difference and impact lives. That's why we started "Seeds of Goodness", our internal give-back program.

Our today affects our tomorrow and with that in mind, a percentage of all profits are given back to a variety of organizations that are doing their part to build a better tomorrow. As a company invested in the health of our communities and planet, we are continually looking for opportunities where we can lend a hand.